SOFT SERVE
Boston University College of Fine Arts

Senior Thesis
THESIS VIDEO

"I will be drawing back the curtain on the misogynistic view that hyper-feminine aesthetics in art, design and culture are lacking depth, seriousness or complexity of meaning. My goal is to carve out feminine spaces in design within an increasingly masculine world.

For my thesis, I will be reclaiming my own pink, glittery, and downright girly aesthetic. The aesthetic I am portraying is by no means universal, however it connects my personal experience as a permanent Y2k teenage girl and graphic designer. Through a body of work, I will be validating my own female authorship while promoting other feminine works and the femme people behind them."

-from thesis statement
THESIS BOOK - (read the full thing below)

FONT DESIGN:


Soft Serve was inspired by a

"Gummy Belt"

by Marc Jacobs. My objective was to create a feminine display typeface that takes up space. Inspired
by the forms of the gummy belt and necklace, I created each letter in reference to the 6 letters on the belt, including the extra star, heart, and flower glyphs. I am using this font as a connection between each project in the body of work in my thesis.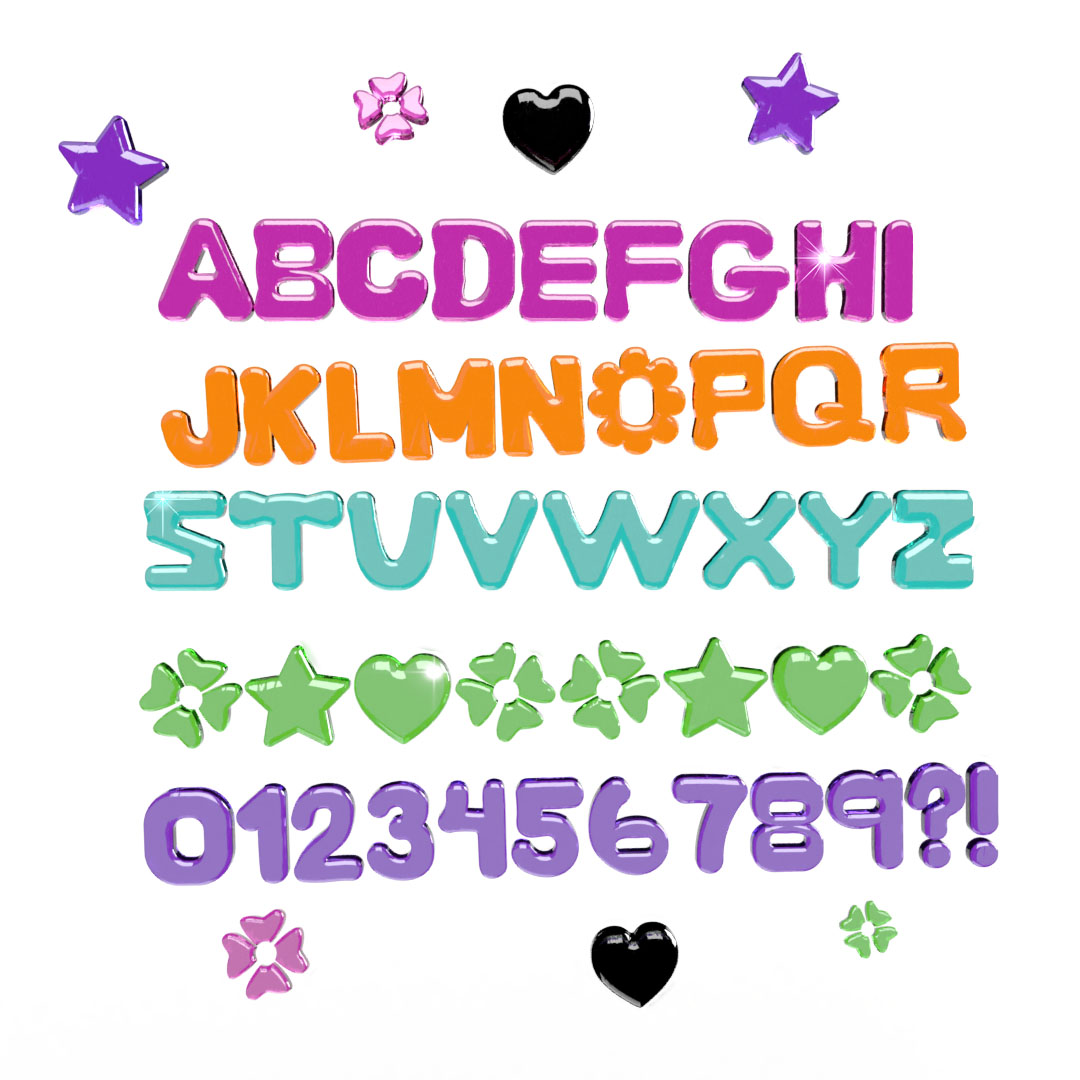 FONT IN USE

READ MY THESIS BOOK: